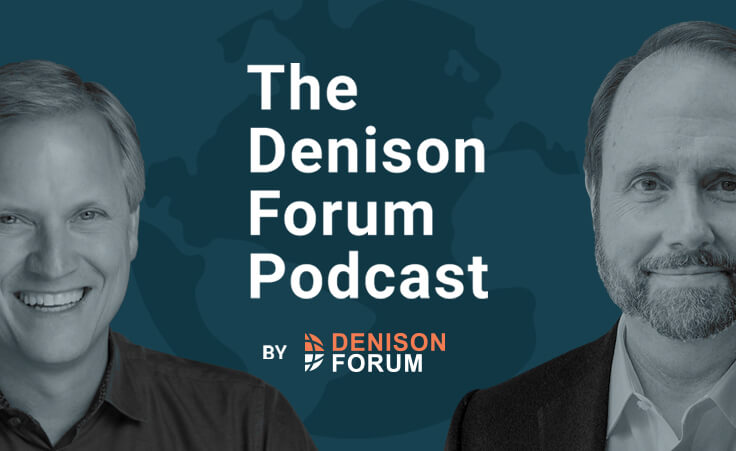 Summary: Carmen LaBerge, Dr. Jim Denison, and Dr. Mark Turman discuss the tragic shooting in Uvalde, how to respond to grief, how the church can help prevent shootings, and the recent SBC scandal.
Show notes: Carmen LaBerge, Dr. Jim Denison, and Dr. Mark Turman begin by talking about the tragedy of the mass shooting in Uvalde, Texas (2:20). They then turn to discuss how churches can step up to be proactive and redemptive to prevent shootings like these through care and love of the isolated (9:00). Carmen talks about bearing grief and how to respond to tragedies (15:34). They reflect on how important prayer is in these circumstances and how pastors can respond to these issues (23:04). They discuss how we can be cultural missionaries as opposed to cultural warriors and spiritual warfare (31:48). LaBerge considers how we can respond to the SBC scandal, her affiliation with the SBC, and how we can move forward (39:28). They end by discussing the ministry that Carmen does through her radio show, which is linked below.
Resources and further reading:
About the hosts
Jim Denison, Ph.D., is an author, speaker, and the CEO of Denison Ministries, which is transforming 6.8 million lives through meaningful digital content.
Dr. Mark Turman is the executive director of Denison Forum. He received his DMin from Truett at Baylor and previously served as lead pastor of Crosspoint Church.
About the guest
Carmen LaBerge is a writer, speaker, and Christian talk radio host. Carmen is a graduate of the University of Florida and earned an M.Div. from Princeton Theological Seminary. She lives outside of Nashville, TN with her husband Jim and family.
Currently, she is the host of Mornings with Carmen LaBerge heard live Monday-Friday, 7-9 a.m. nationwide on The Faith Radio Network, streaming at MyFaithRadio.com and via the Faith Radio app. Carmen's passion is helping people reconnect the eternal with the everyday by equipping Christians to engage the culture in ways that honor Jesus. She has written for ChristianityToday.com, the Christian Post, and other outlets.