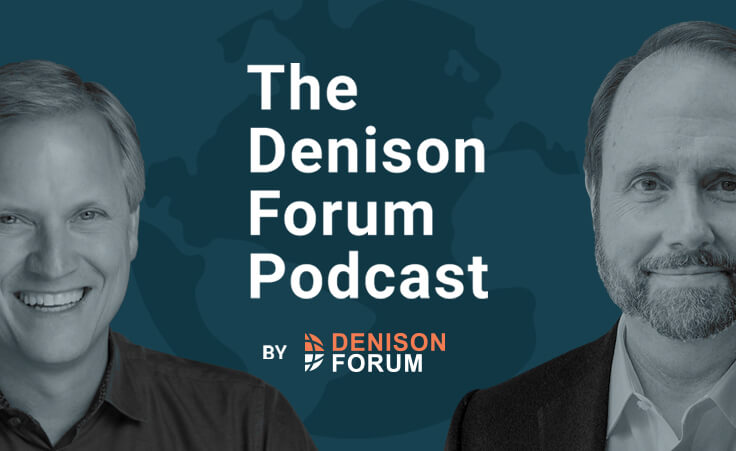 The Denison Forum Podcast Season 1, Episode 3 show notes
Dr. Jim Denison and Dr. Mark Turman discuss the sexual revolution and its implications for today's culture. They discuss how the church's witness is hurt by its bad example, how biblical morality is going to be persecuted, the implications of the Equality Act, how US laws should legislate certain moral judgments and not others, and how the world's understanding of sex ultimately leads to harm.
First, Mark and Jim show why it's important to have historical context for cultural ideas today. Much of the LGBTQ movement in today's world is a symptom, not the cause, of the cultural tsunami. To address the root causes, however, the church must start within our own doors and hearts. Since the church abuse scandals, comparable levels of divorce rates, and the acceptance of cohabitation, the church has lost credibility in the eyes of the culture. 
In the case of the new sexual morality, biblical Christians are becoming more ostracized and considered even dangerous for our beliefs. Indeed, while all laws legislate morality in some way, we must get clear on religious freedom and what the State can legislate. 
They unpack how this played out in the legalization of abortion. Jim then elaborates on how civil rights laws protecting minorities are categorically different from those protecting based on sexual orientation, both biblically and under secular arguments, and how the Equality Act poses a serious threat to biblical Christian institutions. 
Finally, they discuss how Christians can respond to today's sexual revolution following Paul's model from Corinthians. Jim argues that we shouldn't take the easy route, but rather we must let our light shine. We have the heroes of Hebrews 11 to inspire us. 
(Correction: Cardinal Francis George first said, "I expect my successor to die in prison . . . .") not Archbishop Collins.)
P.S. Pre-order The Coming Tsunami today and you'll be invited to an exclusive, virtual, live Q&A with Dr. Denison discussing whether Critical Race Theory is biblical. Visit TheComingTsunami.com to pre-order and follow the directions on that page to receive your invitation to this book launch event on January 25.
Resources and further reading
About the hosts 
Dr. Jim Denison CVO and cofounder of Denison Forum and a cultural scholar. He received his Ph.D. in philosophy and Master's in Divinity from Southwestern Baptist Theological Seminary. 
Dr. Mark Turman is the executive director of Denison Forum. He received his DMin from Truett at Baylor and previously served as lead pastor of Crosspoint Church. 
Unless otherwise noted, all Scripture quotations are from the ESV®️ Bible (The Holy Bible, English Standard Version®️), copyright ©️ 2001 by Crossway, a publishing ministry of Good News Publishers. Used by permission. All rights reserved. The ESV text may not be quoted in any publication made available to the public by a Creative Commons license. The ESV may not be translated in whole or in part into any other language.