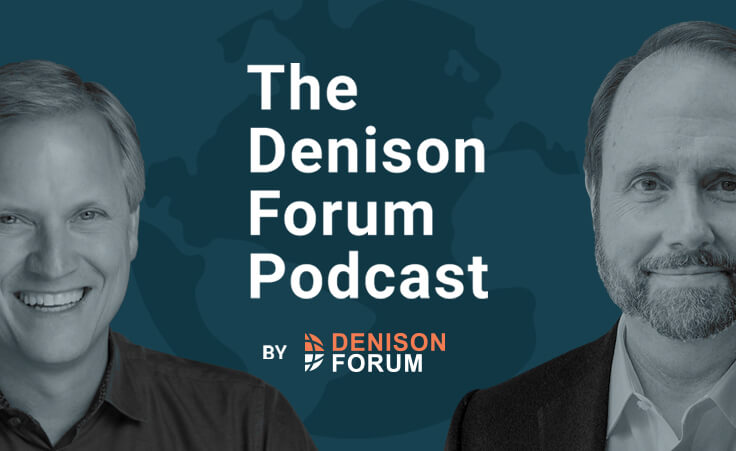 Summary: Aaron Pierce and Dr. Mark Turman discuss Steiger International's ministry to the "global youth culture," how our audience can help in Ukraine, how Christians have heroically served in Ukraine, and how we can evangelize in the modern world.  
Show notes: Aaron begins by relating how Steiger International was founded about forty years ago in Amsterdam and how music became a part of the movement (1:24). They turn to talk about the situation in Ukraine and how Steiger International has seen the Lord work through courageous missionaries (6:50). They move into discussing the refugee crisis this war has created and more stories of ministry by Ukrainian Christians (18:57). Pierce talks about the need for gospel-centered humanitarian help (27:09). They turn to consider how the church has lost credibility in our modern context and how we can reach young people (30:18). Pierce explains how their ministry works on the city level in small groups to build relationships and bring people to Jesus (41:37). Although they originally focused on Europe, they've turned to building teams in America as well. Pierce ends by telling the true story of an American volunteer and how God uses unexpected people (45:14). 
Resources and further reading:
About the hosts 
Jim Denison, Ph.D., is an author, speaker, and the CEO of Denison Ministries, which is transforming 6.8 million lives through meaningful digital content. 
Dr. Mark Turman is the executive director of Denison Forum. He received his DMin from Truett at Baylor and previously served as lead pastor of Crosspoint Church. 
About the guest 
Aaron Pierce oversees Steiger International's strategic direction, while teaching at its training events, developing new church and ministry partnerships, continuing to participate in evangelistic outreaches and tours around the world, and much more. Aaron preaches regularly at churches, conferences, and events around the world. He was a member of the evangelistic rock band No Longer Music from 2005 to 2011, preaching the Gospel all over Europe, South America, and the Middle East.