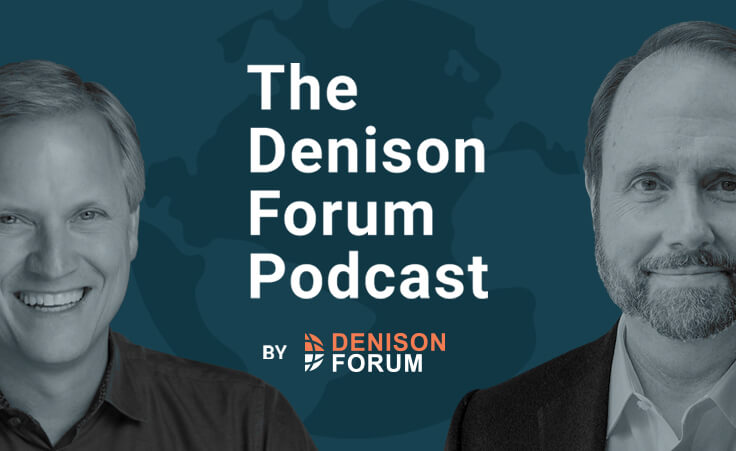 Summary: Dr. Albert Reyes and Dr. Mark Turman discuss how the gospel and meeting physical needs are two sides of the same coin of advancing God's kingdom, how Buckner lives this out from "womb to tomb," the importance of family, and how to get involved. 
Show notes: Dr. Albert Reyes and Dr. Mark Turman discuss the unfortunate conflict between two supposed teams: Christians who help people with physical needs and Christians who help with spiritual needs (3:22). Actually, Jesus did both in an integrated way, they are two sides of the same coin (7:16). They talk about the importance of healing, peace, and justice, along with the importance of words (12:13). They discuss the history of Buckner International and the life of Robert Cooke Buckner, the baptist minister who lived out this idea in his life and founded the ministry as an orphanage (19:12). Dr. Reyes then talks about their senior living ministry, and why it's so important in our culture (28:40). Their ministry spans from "womb to tomb," helping children through fostering, adopting, and orphanages (34:49). Then, they talk about the importance of family and how their ministry supports all kinds of families (38:42). Millennial Christians have learned the importance of adoption, it's a beautiful return to the roots of Christianity (49:56). They end by talking about how our audience can get involved, and their slow, deliberate process of taking families through the decision to foster and adopt (50:52).
Resources and further reading:
About the hosts 
Jim Denison, Ph.D., is an author, speaker, and the CEO of Denison Ministries, which is transforming 6.8 million lives through meaningful digital content. 
Dr. Mark Turman is the executive director of Denison Forum. He received his DMin from Truett at Baylor and previously served as lead pastor of Crosspoint Church. 
About the guest 
Dr. Albert L. Reyes is the sixth President and CEO of Buckner International. He previously served as president of Buckner Children and Family Services. Prior to his tenure at Buckner, Albert was president of Baptist University of the Américas in San Antonio. He also has served as pastor of three churches and as a manager for Sprint's National Customer Service Call Center. Albert and his wife, Belinda, have three children. They are members of Park Cities Baptist Church in Dallas.