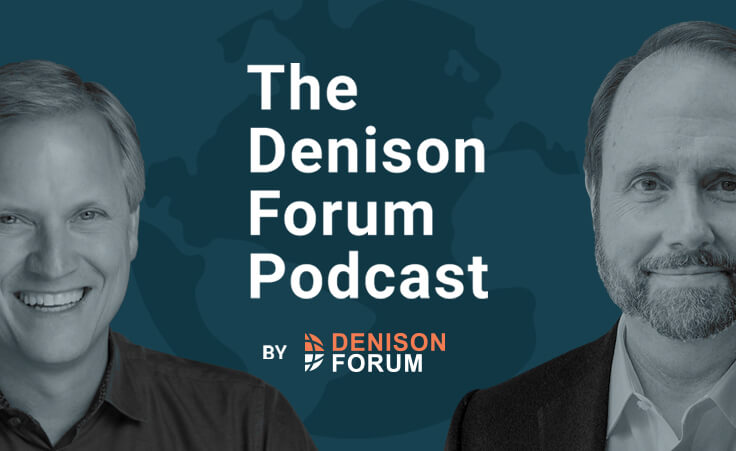 Where to listen:
Summary: Dr. Jim Denison and Dr. Mark Turman answer four audience questions: does the "1619 project" reflect badly on the New York Times, is God male or genderless, when does life begin, and how do you love people in public sin without compromising your witness?
Show notes: Dr. Jim Denison responds to your questions on a wide range of topics. In this episode, he begins by addressing the controversial "1619 project." The journalistic project claims that American history truly began when the first African slaves arrived in 1619. Dr. Denison explains why this is faulty reasoning and discusses journalistic standards and the New York Times (1:28). They digress into discussing political biases in reporting. Second, they move on to discuss whether God is a "male," whether God has a gender, and the use of metaphor in the Bible (15:10). Third, they go in-depth into Dr. Denisons' position on when life begins. They consider IVF and think through the consequences of differing pro-life views (26:15). Finally, they answer a question about doing ministry alongside people in public sin. They consider Jesus' heart, which is to become friends with sinners (like we all are). At the same time, they discuss how not to be naive or compromise our witness, especially with our friends in the LGTBQ community (51:24).
Resources and further reading:
About the hosts
Jim Denison, Ph.D., is an author, speaker, and the CEO of Denison Ministries, which is transforming 6.8 million lives through meaningful digital content.
Dr. Mark Turman is the executive director of Denison Forum. He received his DMin from Truett at Baylor and previously served as lead pastor of Crosspoint Church.