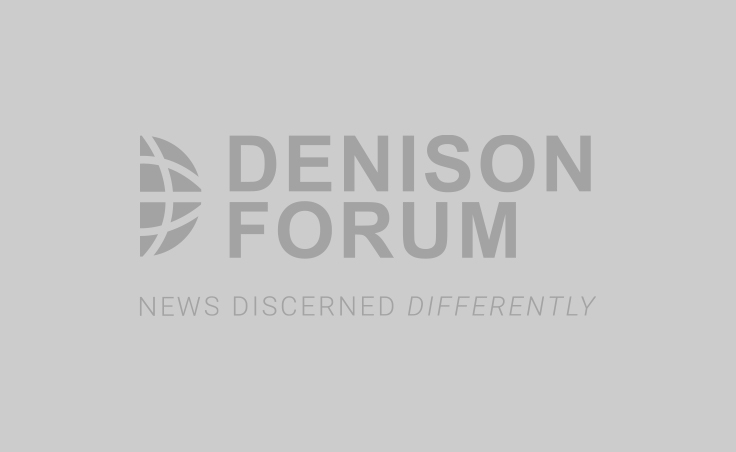 We titled this resource, "A Pastor's View" with the understanding that local church pastors are key to Christ's kingdom mission. Pastors are "front-liners" and "first responders" in their own right. The work of pastors is unique. We serve as priests and prophets (Ephesians 4:11-12). Our work is multifaceted and at times confusing.
A younger pastor texted me and another more experienced pastor a few days ago looking for some guidance for leading his church in this strange season of Covid-19. The other pastor texted him back and jokingly said, "What's the deal? Is this your first pandemic or what?" If you struggle but think you should know what to do and when to do it in this pandemic, you're not alone.
If you actually KNOW what to do and when to do it as you lead through this crisis, please take over this keyboard and let the rest of us know. I don't know exactly what to do or when to do it when it comes to leading my church and helping my community in this time. I do believe confidently that Christ Jesus will help and is helping. I believe He responds to prayer, informs, inspires and prompts through His Word, and increases clarity through His people. I urge you to engage all three often.
In my part of the world, (Dallas, Texas) Shelter in Place restrictions are easing a bit. In the last week, I've intentionally listened to several national church leaders. I encourage you to choose 2–3 reliable sources and shut off the rest. There is information overload even from Christian leaders. (Yes, I realize you may stop reading this now!) I also eavesdropped on another 50 pastors spread across the US through several text threads. Here's where many of us seem to be landing on what to do next. There are variations depending on if your context is urban, suburban or rural.
Most are continuing online worship and small group gatherings only for the next 2–4 weeks. This is a "wait and see" approach as we monitor for increased virus spread. As pastors plan to return to on-site, in-person gatherings, they are building plans for safe-distancing worship for families, with no age-group ministries yet, and aggressive cleaning protocols before and after services. For some, this may mean adding worship services to accommodate those who want to attend. Those over 65 and with health concerns will be urged to stay at home and participate online.
At my church, we are considering a Thursday night service to start the weekend in addition to Sunday mornings as an experiment. This would allow for more cleaning time between services and also enables us to minister to those who are required to work on Sundays.
To me, it seems that the standard work week is shifting in the culture to Sunday afternoon/evening to Friday noon. The mindset of my people seems to be that the weekend starts "softly" on Thursdays. My two young adult 20-something year old children taught me this when they were in college. In the spirit of not wasting a crisis, the Thursday night service could be a useful experiment for us with no long-term obligations.
For most, this "Family Worship Only" plan carries them from now through late June. In a pandemic of this nature, it doesn't seem possible to have firm plans beyond this. However, many have indicated a hope and a plan to resume some form of preschool, children and student ministries in July if things are trending towards overall improvement.
I do believe, based on current trends, that community life and church life will return to what we would consider "normal" if and when school resumes in late August/September. Communities and individuals take their cues from a number of sources. It's proper to let our health and government authorities guide this situation. That's part of their charge. Businesses and other entities such as schools help us set proper and safe routines.
Speaking of routines, one of the best things we can do for ourselves in this season is to engage healthy and normal routines, including getting up and going to bed at consistent times, showering and dressing for work, eating reasonably and getting outside for exercise daily. Of course, daily Scripture and prayer should mark our days. Recently, I've been inspired by Daniel. In the midst of a virus of jealousy targeted directly at him, Daniel 6:10 NIV reports:
"Now when Daniel learned that the decree had been published, (a death sentence for him) he went home to his upstairs room where the windows opened toward Jerusalem. Three times a day he got down on his knees and prayed, giving thanks to his God, just as he had done before" (emphasis mine).
I want to be like Daniel: prayerful, thankful, hopeful.
Let me close with one thing I'm wondering about in these days of safe-distancing. I like that term better than social-distancing. What are we learning about the theology of presence? We sing and preach about Jesus as Emmanuel, "God with us." What are we learning about him as the ever-present Father? We are embodied people and we will be embodied for eternity.
We will not be raised to be ghosts even as Jesus wasn't. As my pastor said, "one day the cemetery will be the most alive place you've ever seen." Jesus also said, "For where two or three gather in my name, there am I with them" (Matthew 18:20 NIV). Surely, virtual presence, as good as it is, will never replace actual presence.
Some have asked if this pandemic is from God. An article I read by the late pastor Dr. Paul Powell adds a lot of insight to the issue. I am closing the blog with his words below.
Pascal said that it is the pathetic fate of God to be everlastingly misunderstood. There is no area where this is more apparent than disaster and disease. Oftentimes the most horrible disasters are called "acts of God" and the most dreaded diseases are referred to as "God's will." Such talk should be forever banished from our lips! Calamity is not his deliberate handiwork. Disease is not his making. God's attitude about these things can best be seen in the actions of Jesus Christ. A great part of Christ's time was spent in healing the sick and diseased. Never once did he turn people away saying, "I'm sorry, friend, but I cannot heal you because God wants you to suffer."
He looked upon disease as an intruder and alien to God's kingdom. He did not regard God as its author. In Luke 13:16 he referred to a lady who had been crippled for 18 years as one "whom Satan hath bound."
This is not to say that all sickness comes because we have sinned. Quite often it's just the opposite. Job is a case in point. His story in the Old Testament book that bears his name reveals that his suffering came from Satan. It was not because he'd cursed God, but it was Satan's scheme in order to get him to curse God. It came not because he'd been bad but because he'd been good.
So when sickness comes, instead of asking, 'Why has God done this to me?" you might better ask, "Why has Satan done this to me?" And if you wonder, "What have I done to deserve this?" the answer might be "Nothing! Nothing at all." It might well have come just because you are a part of the human race and live in a world where people are free to choose good and evil and where Satan is real and active.