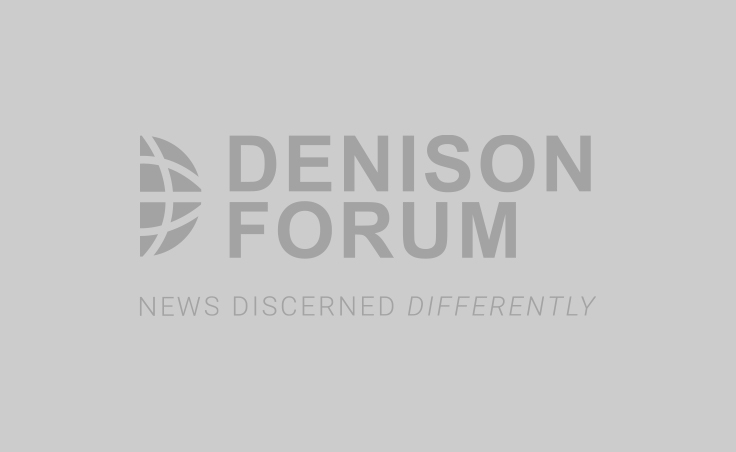 Topical Scripture: 1 Corinthians 15:51-58
This has been one of the most challenging, and meaningful, weeks of my life.
Challenging, because Janet has been in Cuba as part of our most recent mission team to go there. They had a powerful week with more clear evidence of God's hand on that country and our ministry there. In her absence, the boys and I ate food from every establishment in Dallas with a drive-through window. She left plenty of food for us to cook, but that would by definition have required cooking. I had to run the dishwasher twice all week, a tiny picture of my prowess in the kitchen.
This was a truly memorable week as well. Vacation Bible School was a delightful and exciting experience once again. Dozens of children came to personal faith in Christ; even more families became prospects for Christ and our church; hundreds of workers sacrificed their week to give this beautiful gift to the children of our community.
In the midst of it all, my sermon title and theme was changed by two deeply moving events. On Sunday we held a memorial service for Emily Marie Ates, a precious child who stepped into her eternal home after five weeks of earthly life; the burial was held Tuesday in Louisiana. On Wednesday our church family celebrated the life and legacy of Dr. George Edwards, a longtime church member, deacon, Sunday school teacher, Senior Adult ministry leader, and remarkable friend. From five weeks to 84 years of age—two ends of the same spectrum.
As I walked with these families through their loss and grief, I realized that any series dealing with key relationships should help us with the loss of those relationships. We all need to know what to do and what to believe when we lose someone we love. Let's ask God together.
Where are they now? (51-52)
We come to such a place with three questions above all others. First, where is the one we love, now? Is death the end? Are they in that coffin, buried in that grave? Is this the end?
When Mark Twain buried his beloved daughter Olivia's body he placed on her grave this epitaph: "Warm summer sun, shine kindly here; Warm southern wind, blow softly here; Green sod, lie light, lie light; good night, dear heart. Good night. Good night." He was sure that she was there, that this was all there is. Was he right?
Our text begins with a secret only Christians can share:
"Listen," Paul says. This is a Greek imperative, a command. Why listen? Because "I tell you a mystery." "Mystery" means something no human can know except by direct revelation from God. Paul says, "I'm about to tell you one of God's secrets." So we bend our shoulders together, turn our ear to his lips, and listen with rapt attention.
Here it is: "We will not all sleep, but we will all be changed." "We" shows that this mystery, this promise, is for believers, and only for us. We will not all "sleep," Paul's common word for Christian death. But we will all be "changed."
How long does it take? "In a flash"—the Greek word means a unit of time so small it cannot be divided. No reincarnation, or purgatory, or evolution here—instantly, in the quickest possible moment of time.
We are "raised imperishable," he promises. From death to life, from grief to glory, from earth to heaven, from grave to God.
So we know that the one we loved who loved Jesus is with him right now.
Jesus promised us, "whoever lives and believes in me will never die" (John 11:26). He promised the thief dying at his side, "Today you will be with me in paradise" (Luke 23:43).
So Paul could say, "I desire to depart and be with Christ, which is far better" (Philippians 1:23). He was sure: "We would prefer to be away from the body and at home with the Lord" (2 Corinthians 5:8).
If the one who died is a child, that person has all his or her life been close to God. That child never sinned, never broke his or her relationship with God, and is with God now. Jesus was very clear on this: "the kingdom of heaven belongs to such as these" (Mt 19.14).
The one you love never died, but is in paradise, with Christ, at home. And God's word promises that for them, "There will be no more death or mourning or crying or pain, for the old order of things has passed away. He who was seated on the throne said, 'I am making everything new!'" (Revelation 21:4-5).
And know that for them, it will be only a moment before they see all of us who know Christ as our Lord. God and his heavenly dwelling stand beyond time. He transcends it, and so do those who live with him in heaven. Revelation 10:6, speaking of heaven, says in the original Greek language, "time shall no longer be." For us it may be years, but for them only a moment until they see us again with our Father in heaven.
So know that the one you love is loved by God, this very moment. Imagine what it must be like for them, dwelling eternally in the glories of God's perfect heaven. I often share at memorial services these words:
Think of steeping on shore and finding it heaven,Of taking hold of a hand and finding it God'sOf breathing new air and finding it celestial,Of feeling invigorated and finding it immortality;Of passing through a tempest to a new and unknown ground,Of waking up well and happy and finding it home.
This is where they are, this moment, with God.
Why did this happen? (53-57)
So we rejoice in the good news that the one we loved who died in faith is with God. But now we suffer together with the hard news that they died at all. And if we are honest we must ask the hard question: why did this happen? Does God not care? Is he not powerful? Why does he permit such tragedy as this?
Let me tell you what we know, then I'll confess what we do not.
We know that this world is fallen from God's perfect plan for it. There was no death or grief in Eden. But when sin entered the world, creation "fell" (Romans 8:19-22). In this fallen world, hurricanes and tornadoes and cancer and disease and accidents occur. God does not "do" them—they are the inevitable result of natural laws in this fallen order.
But God uses such death and pain: "The perishable must clothe itself with the imperishable, and the mortal with immortality" (v. 54). Not one of us would wish to go through eternity in these diseased bodies of decay and suffering. So we don't have to. God uses the death which entered humanity from sin, to bring us to eternal glory with perfect bodies and lives.
So we know that God does not cause death, but that he uses it. And not just to bring us to glory, but to help those who are left behind as well. Walt Disney said that pain makes us bitter or better. God will use our grief to lead us to a deeper and greater faith.
And to lead others to him through our example. I was so touched by the way Winnie used George's homegoing to minister to us all. She designed the memorial service so that the gospel would be clear, our hope sure, and all led to Jesus.
Robbie and Allison Ates are my new heroes. On Friday afternoon last, after their Emily had gone home to God, they could not leave the hospital before they thanked the doctors and nurses who had helped them, promised to pray for the other families they knew from their month at the hospital, and ministered to the mother of the little boy in the room beside Emily's. God has used their faith, their courage, their suffering love to encourage my own heart. I am grateful beyond words.
We know that death is not God's fault, but that he will use it for our good and his glory. And we know that one day we will understand what we cannot understand today.
1Corinthians 13:12 is God's promise: "then I shall know fully, even as I am fully known." One day we can ask God some very hard questions.
We do not know why God permits such suffering and death now, in these circumstances. This is because we cannot understand his ways, his eternal plans. Just as a six-year-old cannot master calculus, so we cannot comprehend the ways of God. It is not that he refuses to tell us, but that we cannot understand. But one day we will.
What do we do next? (58)
In the meantime, what do we do next? Our text gives the answer: "Therefore, my dear brothers, stand firm. Let nothing move you. Always give yourselves fully to the work of the Lord, because you know that your labor in the Lord is not in vain" (v. 58).
In light of these facts, stand firm and unmovable. Let nothing shake your faith in God and your confidence in his word. Give yourselves "fully," "abundantly" to God's work—serving others is one of God's great antidotes to our pain. And know that God will reward all you do, and all the one you love has done, eternally.
So we do what the one we loved is doing right now. We live in this moment, just as they are in the eternal now that is heaven. This is the only day there is. God cannot help us with "tomorrow" until it becomes "today." Live this day, and trust tomorrow to God.
We walk with God, just as they do. We continue to read his word, believe his promises, speak to him in prayer, trust him by faith. As they worship God, so do we.
We serve God and his people. They serve God and his saints now—so do we. We find ways to help hurting people, as others have helped us. Wounded healers have a vital ministry to us all.
And we prepare to be together. For the one you love, it will be only a moment; for us it may be today, or many years from today. We make sure we are ready to meet God and that person we love, if it were this day. Because one day, it will be.
Conclusion
If this were your day to stand before God, would you be ready? As we think about the mortality of those we love, we must consider our own. The best way to honor the memory of the one you love is to worship their God, to be ready to meet them now. Are you?
We prepare to meet God, as we release them into his care. When Robbie and Allison were having to decide when and how to remove life support from Emily's body, Robbie saw a balloon floating outside the hospital window. And its image gave him the strength to release Emily to go to God.
And so at the graveside on Tuesday, Robbie and Allison brought balloons to release, to help us all give her to God. Release your balloon to God again today.
And trust yourself to the presence and power of God until you see them again.
Alexander Maclaren, the great Scottish preacher, tells about the time he accepted his first job in Glasgow. He was just 16 and his home was about six miles from the big city. Between his home and Glasgow there was a deep ravine which local legends said was haunted. Some terrible things had happened there, and he was afraid to go through it in the daytime. At night it was out of the question.
On Monday morning his father walked with him those miles to work through that ravine, and in parting said, "Alec, come home as fast as you can when you get off Saturday night." Thinking of that deep, frightening, dark ravine, Maclaren answered his father, "I will be awfully tired Saturday night. I will come home early Sunday morning."
But his father was insistent: "No, Alec, you have never been away from home before, and these five days are going to seem like a year to me. Come home Saturday night." He reluctantly agreed.
All week long, Alec worried about that black ravine. When Saturday night came, he was more scared than ever. But he wrapped up his belongings and went out to the end of the gulch. He said, "I whistled to keep up my courage, but when I looked down into the inky blackness I knew I couldn't go on. Big tears came unbidden. Then suddenly I heard footsteps in the ravine coming up the path. I started to run but hesitated, for these footsteps were very familiar.
"Up out of the darkness and into the pale light, as I watched, came the head and shoulders of the grandest man on earth. He was bound to have known I was scared, but he only said, 'Alec, I wanted to see you so badly that I came to meet you.' So shoulder to shoulder we went down into the valley and I was not afraid of anything that walked."
Nor should we be. This is the promise of God.