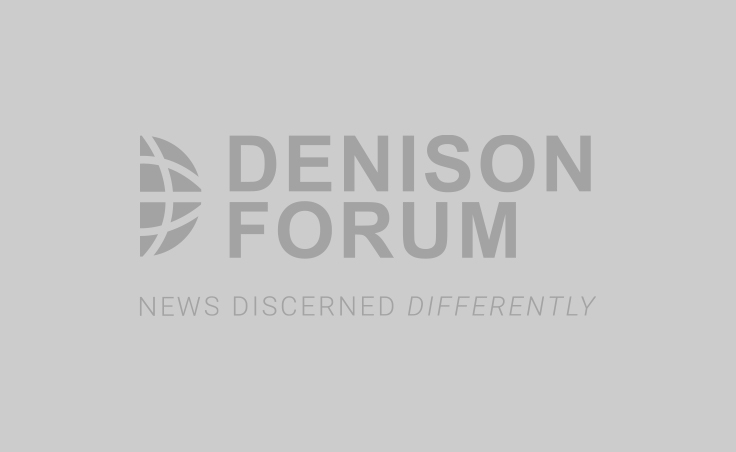 Topical Scripture: Isaiah 9:6-7 / Colossians 1:15-20
We're talking today about the power of power. The most recent BusinessWeek features the latest electronic gadgets: a cell phone which surfs the web, takes pictures, plays music, and makes video calls; a camera a which seamlessly connects to a Wi-Fi network at home and on the road to email photos to friends; golf balls which come imbedded with computer chips, and a device to find them when they're lost; a device you can connect to your television which beams the broadcast over the Internet to your PC anywhere in the world. But none of them are any good without an old fashioned electrical socket.
Last week we learned that the Christ of Christmas is our Wonderful Counselor. But the best counselor is the one who advises you, then gives you the power to do what he says. Where do you need a Mighty God this morning?
Jesus' power before Christmas
Jesus was the only baby who created his parents. He was the only newborn who created the place where he was laid. He was the only child who created the adults who celebrated his birth.
He made our world before he stepped into it at Christmas: "By Jesus all things were created, in heaven and on earth, visible and invisible, whether thrones or dominions or rulers or authorities–all things were created through him and for him. And he is before all things, and in him all things hold together" (Colossians 1:16-17).
Then he stepped into the world he created, in power. I made a list of his miracles, in approximate chronological order: He turned the water to wine, healed the nobleman's son, helped the disciples make a miraculous catch of fish, freed a demoniac, healed Peter's mother-in law, cleansed a leper, helped a paralytic walk, healed a lame man, restored a withered hand, healed a centurion's servant, raised a widow's son to life, healed another demoniac, calmed a storm, healed the Gadarene demoniacs, raised Jairus' daughter to life, healed the woman with the issue of blood, gave blind men their sight, healed another demoniac, fed the 5,000, walked on the sea, healed the Syrophoenician daughter, fed the 4,000, healed the deaf and mute person, gave another blind man sight, healed a lunatic child, provided tribute money in a fish's mouth, healed ten lepers, healed the man born blind, raised Lazarus to life, healed the woman with infirmity, healed the man with dropsy, healed more blind men, cursed the fig tree, healed the high priest's servant, and helped the disciples make another miraculous catch of fish.
And of course, there was the matter of the resurrection and ascension. All that he did after Christmas. All that he can still do today, for "Jesus Christ is the same yesterday, and today, and forever" (Hebrews 13:8).
He will one day return to our planet in even greater power. On that day, "at the name of Jesus every knee should bow, in heaven and on earth and under the earth, and every tongue confess that Jesus Christ is Lord, to the glory of God the Father" (Philippians 2:10-11). His first Advent points to his second, when his power rules all that is.
Jesus' power because of Christmas
Now, what is true about Jesus' power because of Christmas, and would not be true otherwise? Here's what Christmas says about the Mighty God: now his power can dwell in us. The God who created the universe has proven that he can and will enter the human condition.
Not just that he can work for us, but that he can work in us. Not just that he can visit our planet, but that he can indwell our bodies and lives.
We can now be the body of Christ, the temple of the Holy Spirit. God can indwell human flesh, at Christmas and today. His power can be as real in and through our lives as when he walked the planet himself.
Here's what that power means to your life, practically.
You have power over temptation: "No temptation has overtaken you that is not common to man. God is faithful, and he will not let you be tempted beyond your ability, but with the temptation he will also provide a way of escape, that you may be able to endure it" (1 Corinthians 10:13). There is no sin you must commit, because the Christ of Christmas lives in power in you.
You can overcome Satan: "I write to you, young men, because you are strong, and the word of God abides in you, and you have overcome the evil one" (1 John 2:14). The power which defeated Satan at the grave will defeat him again in your life.
You have power to take the gospel to the entire world: "You will receive power when the Holy Spirit has come upon you, and you will be my witnesses in Jerusalem and in all Judea and Samaria, and to the ends of the earth" (Acts 1:8). The power to win the world to Christ lives in you.
You have the power to pray effectively: "We do not know what to pray for as we ought, but the Spirit himself intercedes for us with groanings too deep for words" (Romans 8:26).
You have power to see the sick healed: "the prayer of faith will save the one who is sick, and the Lord will raise him up" (James 5:15). God will answer your prayer and give the sick person what you ask or something even better.
In short, "Do you not know that you are God's temple and that God's Spirit dwells in you?" (1 Corinthians 3:16). At Christmas, the Mighty God proved that he could live in human flesh. He still can.
Conclusion
But someone is asking: if that's true, why don't I defeat temptation more easily? Why doesn't God answer my prayers as powerfully as he answered Jesus' prayers? How do we experience the Mighty God each day? By following the example of his Son, our Lord.
Let me offer some lessons I've learned the hard way. One: go to God first.
We must connect to God's power to experience it. That's why Jesus started the day with his Father: "rising very early in the morning, while it was still dark, he departed and went to a desolate place, and there he prayed" (Mark 1:35). He sought God's power first, before he would need it.
I often don't. Most of my problems come when I try to prepare the message or solve the problem in my power. When I fail, I then turn to him. But the car is already in the ditch, and I wonder why I don't have the victory of God.
Jesus will be your Mighty God when you seek his power, and not before.
Two: stay close to God all day.
Jesus prayed all night before choosing his disciples (Luke 6:12-13). He prayed before going to the cross. He prayed on the cross. He prays now for us. He stayed connected to the power of God.
Often I don't. I'll pray at the beginning of the day, then go hours without reconnecting with my Lord. Meanwhile the battery runs down, the car runs out of gas, and I'm on my own again. I've learned to take time all through the day to stop for a few moments of Scripture, prayer, and worship. As Moody said, "I'm a leaky bucket, and must be refilled often."
Jesus will be your Mighty God when you stay close enough to him to receive the power he gives.
Three: focus on the purpose of God.
God give his power as it accomplishes his purpose. We will receive power, if we will be his witnesses (Acts 1:8). The Creator of the universe is no genie in a bottle, waiting to dispense blessings. God is up to one thing on earth: building his Kingdom, because that is best for us all. The most loving thing he can do for us is to make it possible for us to live in his Kingdom.
This is my third problem. I want God to help me succeed, to empower me to teach this message, to lead this church, to fulfill my agenda and ambitions. But he only empowers me when I am dedicated to his purpose. He heals us if such extends his Kingdom. He empowers this message if it is advancing his Lordship and glory. He empowers this church if we will take Christ to our city.
You will know the power of God to the degree that you are focused on the Great Commission purpose of God.
Let me give you just one example of the power of God for those who will seek it and his purpose for it. As you know, I returned from a mission trip to Cuba a week ago. While there I was privileged to visit again with Oscar Dellet, the pastor of First Baptist Church in Camaguey and one of the most Spirit-filled men I know.
Oscar and his family had last been in the States some 18 months ago, and his family wanted to stay. Since Oscar is such an outspoken and powerful leader, the Cuban government had given them two-year visas, hoping they would stay here. Their daughter has lupus; their son was struggling in some ways; and his wife has diabetes and other health concerns. But Oscar was resolute: God has to call me to leave Cuba, from Cuba. So they returned to the island.
When they did, the government black-listed Oscar. They made his ministry virtually impossible, hurting his church and her growth in significant ways. Oscar realized that he needed to be open to a move, for the sake of his church as well as his family. He and his wife embarked on a three-day fast to seek the mind of God. On the first day, he made clear that they were to come to the States. They continued their fast another two days out of gratitude for his guidance.
Oscar then went to our diplomatic office in Cuba, the American Interest section of the Swiss Embassy. He told the official, "I am a man of faith, and I believe God is calling me to leave Cuba for the States." The official said, "You don't know me, but I have been visiting your church for years. I have been reporting on your work to my superiors. I always knew this day would come." The man took Oscar to the refugee official, who put him ahead of the multiplied thousands who have applied for asylum. Our government granted Oscar and his family political asylum in the States, and will fly him here and give him two years' support.
Next Oscar needed permission from the Cuban government to leave. Sensing an opportunity for leverage, they denied his request for eight months. Then finally they gave him their permission. But where would they go? What would he do?
Three weeks ago, Oscar received a phone call in his office. He had preached before at a Baptist church in Miami. That church's pastor had heard that Oscar was coming to the States; he is retiring and moving to Houston, and his church had voted to call Oscar as their pastor.
So in January, Oscar and his family will leave their homeland forever. Like Abraham, they will "go out not knowing." But they have seen the power of God in action, and trust that the God who has blessed them will bless them still.
Do you?