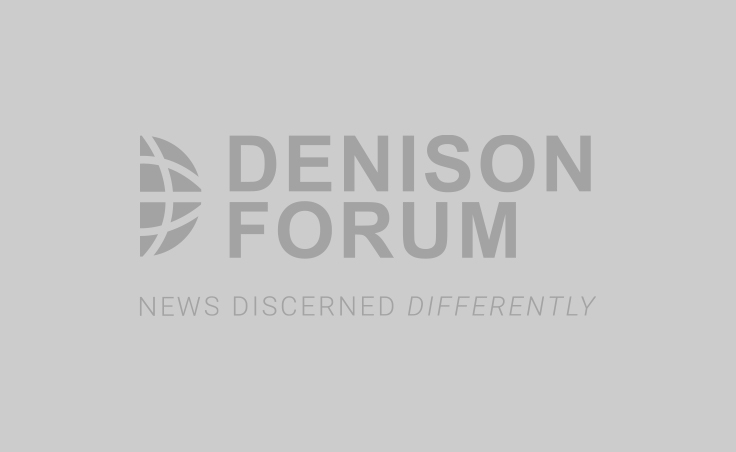 Topical Scripture: Romans 8:18-21
I got an email this week with these assertions:
You use 200 muscles to take one step.
The average woman is five inches shorter than the average man.
Your big toes have two bones each while the rest have three.
A pair of human feet contains 250,000 sweat glands.
The human brain cell can hold five times as much information as the Encyclopedia Britannica.
The average dream lasts two to three seconds.
At the moment of conception, you spend about half an hour as a single cell.
Your thumb is the length of your nose. You really want to test that, don't you?
It's all interesting, but not very relevant to our lives. For many of us, heaven and "the glory that will be revealed in us" seems the same way. We're glad that we'll go to heaven rather than the alternative, but how many of us want to go now? How many of you want Jesus to come back today? We have unfinished business–dreams to fulfill, goals to meet, children to raise, work to do. We want to go to heaven when we die, but not before then. And not any time soon.
So it's hard to see heaven in the future as the reason to suffer for Jesus today.
Our culture rewards a certain level of faith, but no more. It's fine if you want to attend church and Bible studies and prayer meetings, but don't invite your colleagues or friends at school to go with you or you've crossed the line.
Keep religion and the real world separate. Give what you can spare of your money and time. Meet your religious obligations along with your other charitable work and volunteer commitments. But don't pay a sacrificial price for your faith. Don't sacrifice your time or money or popularity or success to follow Jesus. Live in two worlds, and be happy in both.
But that's not biblical Christianity. Jesus wants not some but all. He calls us to take up our cross and follow him, to be willing to die for him. He wants us to give our bodies as living sacrifices (Romans 12:1). He wants to be Lord of every moment and every dollar we have. He wants to be Lord of our families and work and schools. He wants it all. "Jesus is Lord" is the central claim of the Christian faith.
What is your next step in following Jesus? What person must you forgive? What sin must you stop? What witness must you share? What step of faith must you take? Why pay such a price? Paul has an answer for us.
Why sacrifice for Jesus?
Our text begins: "I consider that our present sufferings are not worth comparing with the glory that will be revealed in us" (v. 18).
"I consider" translates a Greek word which refers to mathematical calculation. His phrase could be translated, "I have come to the reasoned conclusion" or "I have done the math and am sure of the result."
"Our present sufferings" means "the sufferings of this present age" in contrast with the glory of the age to come when the Messiah returns. Paul is not thinking of suffering in general, but more specifically the hardships involved in following Jesus. Roman Christians got the worst jobs if they could find jobs at all. They lived in the worst tenements. Neighbors sometimes turned them in for following Jesus, in return for a percentage of their household possessions when they were confiscated. And increasing numbers were being imprisoned and executed for following Jesus.
Paul would one day join them. He would be thrown into the Mamartime dungeon just off the Forum in Rome, where sanitation was a hole in the ground and air, food and water came through a hole in the roof. He was chained to a post still visible in the cave, until he was taken to the Ostesian Way and beheaded.
Paul would ask you what it will cost you to take the next step with Jesus. Those "present sufferings," in Paul's reasoned opinion, "are not worth comparing with the glory that will be revealed."
Paul is saying that when we measure present suffering and future glory against each other, the glory outweighs the suffering every time. Future reward outweighs the cost of present obedience. Eternal glory outweighs the cost of present suffering. When you do a cost/benefits analysis, heaven wins over earth.
Paul made the same claim to the Corinthian Christians, no strangers to persecution and suffering for their faith: "We do not lose heart. Though outwardly we are wasting away, yet inwardly we are being renewed day by day. For our light and momentary troubles are achieving for us an eternal glory that far outweighs them all. So we fix our eyes not on what is seen, but on what is unseen. For what is seen is temporary, but what is unseen is eternal" (2 Corinthians 4:16-18).
One day we will be rewarded with "the glory that will be revealed."
"Revealed" translates the Greek word apocalypse, to be "unveiled." This is the word for which the book of Revelation is named. It means to draw back the curtain, revealing what is already there so we can see it.
In this case, what will be revealed is "glory." The word in the New Testament refers to brightness, brilliance, splendor. In the Bible, this word applies to God and those who are with him. It shone on the face of Moses when he was in the presence of God (2 Corinthians 3:7). It was revealed on the Mount of Transfiguration when the glory of Jesus was unveiled for his disciples to see. "Glory" refers to the presence and splendor of God.
This "glory" is already present in us as the Spirit of God lives in us, but it is veiled by our fallen world and nature. Our sins and failings have drawn the curtain over this glory of the Spirit dwelling in us. However, this glory is already a revealed fact for those who are with Jesus, and will be revealed for the entire world to see when Jesus comes back to be with us.
So Paul claims that when we compare our present sufferings for following Jesus with the glory that will be unveiled in us when we are with God and God is with us, we learn that there is no comparison at all.
Meanwhile, creation is waiting "in eager expectation" to join us in this glory to be revealed. Right now it is "subjected to frustration" by the fall of man, our sins corrupted all of creation. But one day it "will be liberated from its bondage to decay."
There will be "a new heaven and a new earth" (Revelation 21:1), and there will be "no more death or mourning or crying or pain, for the old order of things has passed away" (v. 4). One day the entire universe will be "brought into the glorious freedom of the children of God."
Why live for heaven?
So Paul claims that our future glory with God is worth our present sufferings for Jesus. Whatever it will cost you to take the next step with God will repay its cost and more. That's not all the Bible says on the subject.
Rewards in heaven are clearly taught in the word of God.
We receive the "crown of life" when we suffer for faithfulness: "Blessed is the man who perseveres under trial, because when he has stood the test, he will receive the crown of life that God has promised to those who love him" (James 1.12). Jesus said, "Be faithful, even to the point of death, and I will give you the crown of life" (Revelation 2.10).
We receive the "soul-winners crown" for bringing people to Jesus: "What is our hope, our joy, or the crown in which we will glory in the presence of our Lord Jesus when he comes? Is it not you? Indeed, you are our glory and joy" (1 Thessalonians 2.19-20).
We receive the "crown of righteousness" when we remain faithful to our Lord: "I have fought the good fight, I have finished the race, I have kept the faith. Now there is in store for me the crown of righteousness, which the Lord, the righteous Judge, will award to me on that day—and not only to me, but also to all who have longed for his appearing" (2 Timothy 4.7-8).
We receive the "crown of glory" when we lead with integrity: "Be shepherds of God's flock that is under your care, serving as overseers–not because you must, but because you are willing, as God wants you to be; not greedy for money, but eager to serve; not lording it over those entrusted to you, but being examples to the flock. And when the Chief Shepherd appears, you will receive the crown of glory that will never fade away" (1 Peter 5.2-4).
Rewards can also be lost in heaven.
Secret, unconfessed sins will be judged: "God will bring every deed into judgment, including every hidden thing, whether it is good or evil" (Ecclesiastes 12.14). Jesus confirms this: "There is nothing concealed that will not be disclosed, or hidden that will not be made known" (Luke 12.2).
Our words will be judged: "What you have said in the dark will be heard in the daylight, and what you have whispered in the ear in the inner rooms will be proclaimed from the roofs" (Luke 12.3); "I tell you that men will have to give account on the day of judgment for every careless word they have spoken" (Matthew 12.36-37).
Our sinful actions will be judged: "Let the time that is past suffice for doing what the Gentiles like to do, living in licentiousness, passions, drunkenness, revels, carousing, and lawless idolatry…they will give account to him who is ready to judge the living and the dead" (1 Peter 4.3, 5).
So if we live for heaven, we are rewarded forever. But the paradoxical fact is that living for heaven someday is also the best way to live on earth today.
If I forgive someone I would pardon if Jesus were coming back today, then our Lord waits another 50 years to return, I have still healed a relationship which was broken. If I resist a sin I know I'd refuse if Jesus were returning today, I've avoided spiritual cancer. If I spend time in prayer and Bible study which I know I'd invest to get ready for Jesus' return on Tuesday, I've spent my time wisely.
Living for heaven is the best way to live on earth.
Conclusion
So, what will it cost you to take your next step with your Lord? What must you do or stop doing to go on with God? Your journey to God ends at heaven, but it begins today. Yesterday is gone; tomorrow doesn't exist; today is all there is. What is God asking of you right now?
Know that you will be rewarded forever if you suffer for your Father. And know that living for heaven is the best way to live on earth. Now the choice is yours.
Living for heaven is the great difference between Christianity in the first century and Christianity today.
Early believers had no buildings or budgets. They had no staff or programs. Their faith was illegal all over the world. They would lose their homes, families, and lives for following our Lord. Yet they "turned the world upside down" (Acts 17:6) and started the mightiest spiritual movement in human history.
Today that movement is growing wherever its followers are living for heaven rather than earth. When Christians in China decide that they would rather please God than men, many pay with their lives but the church gains 10,000 converts a day.
When Christians in sub-Saharan Africa decide they would rather live for heaven than earth, many pay with their lives but the church gains 20,000 converts a day.
When South Koreans decided after the Korean War devastated their nation that they would rather live for heaven than earth, they reached the entire country so that nearly half the population is born-again Christian today.
The Fifth Great Awakening is happening right now all over the world. The Kingdom is on the march wherever Christians decide to live for heaven rather than earth. Let's join that movement. What will it cost you today?