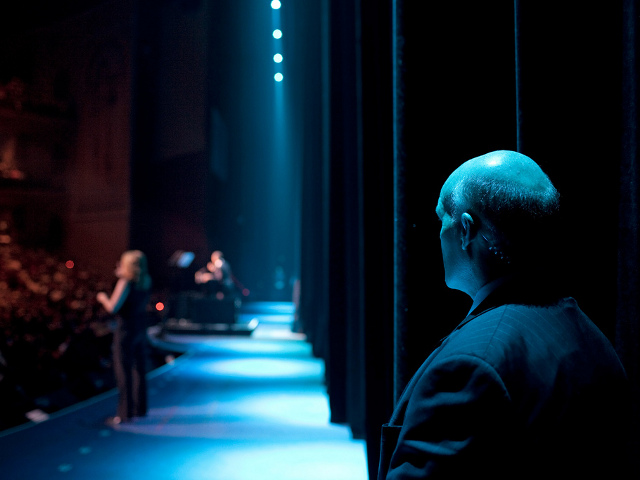 Secret Service members saved the lives of presidents Truman and Reagan. They have long been venerated as the best of our protection personnel. Then came the scandal in Colombia last April 11, in which 11 Service members were accused of bringing prostitutes to their rooms. Five days ago, the Department of Homeland Security released new details of other allegations involving serious misconduct dating to 2004.
Now we're hearing that members of the Service have apparently earned an "Animal House" reputation at Martha's Vineyard. According to local residents, wild parties involving Secret Service members have become commonplace there in recent years. Police were called in to break up one party at 2:30 AM; antique furniture has been destroyed; a child found a spent shell casing on the front lawn of one home. On another occasion a Service member lost his ID at a bar.
We're not surprised when actors make the news for hitting cameramen, as Alec Baldwin allegedly did yesterday. But when our nation's premiere enforcement and security agency continues generating headlines for rampant immorality, we should step back and wonder what these stories say about us.
Of course, those accused of misconduct are a small fraction of the total force. The Secret Service employs more than 6,500 personnel, the vast majority of whom are dedicated professionals. However, this immoral fraction reflects a culture in moral decay. By any measure, ethical standards are slipping in America today—we lead the industrial world in teenage pregnancy; pornography is rampant in the workplace; one in ten U.S. children have been victimized by identity theft, most without knowing it.
In the latest poll, 61.8 percent of Americans say the nation in on the wrong track. How do we get on the right track? Here's a start: let's speak truth to culture. When the apostles chose to "give our attention to prayer and the ministry of the word," here's the result: "the word of God spread. The number of disciples in Jerusalem increased rapidly, and a large number of priests became obedient to the faith" (Acts 6:4, 7). Note the order: they spoke God's word, then disciples increased and lost people came to Christ.
When asked to explain the Reformation, Martin Luther said that "the word did it all." When asked the secret to his preaching, Billy Graham said that the more Scripture he quoted, the more people came to Christ. God says that his word "will not return to me empty, but will accomplish what I desire and achieve the purpose for which I sent it" (Isaiah 55:11).
Be encouraged: When we speak God's life-transforming word, we give the world what it needs most. People deserve to know what our Maker says about the issues we face. Who will hear his truth today because of you?
Unless otherwise noted, all Scripture quotations are from the ESV®️ Bible (The Holy Bible, English Standard Version®️), copyright ©️ 2001 by Crossway, a publishing ministry of Good News Publishers. Used by permission. All rights reserved. The ESV text may not be quoted in any publication made available to the public by a Creative Commons license. The ESV may not be translated in whole or in part into any other language.