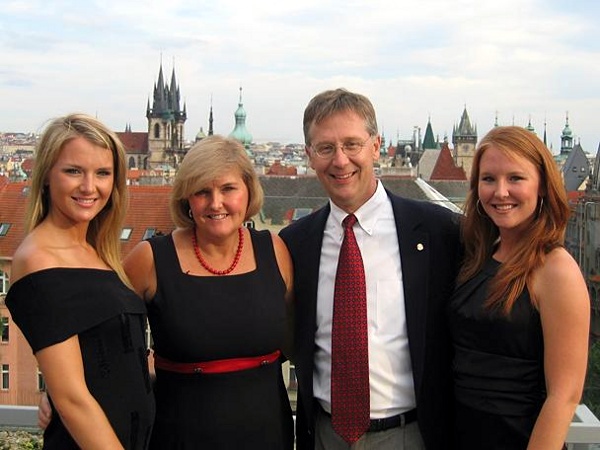 I hope you opened today's essay after eating breakfast.  "Necrotizing fasciitis" is a disease few of us would have recognized before Georgia college student Aimee Copeland began making headlines.  On May 1, she was kayaking with friends when a homemade zip line snapped, cutting her left calf.  Three days later, she was diagnosed with the rare flesh-eating bacteria.  Her leg and hands have been amputated, but she is breathing on her own today and doing better.
Meanwhile, a Georgia landscaper is battling the same disease in the same hospital after cutting his leg while trimming weeds.  Six surgeries later, he is recovering.  A third victim developed necrotizing fasciitis after giving birth to twins and is in critical condition.  Physicians don't know why or how she contracted the disease.
Why do these stories continue to make headlines?  Only 750 cases of flesh-eating bacteria are diagnosed each year.  Compared with heart disease (one million diagnosed each year) and cancer (12 million with the disease), its numbers are miniscule.  But necrotizing fasciitis is more frightening than diseases that are far more common.  You can take steps to lower your cholesterol or decrease your cancer risk, but there's little you can do to avoid a bacteria you cannot see.
The tornadoes that ravaged Joplin, Missouri a year ago aren't threatening to you if you don't live in a tornado area.  The mountain lion prowling a Santa Monica office building yesterday doesn't frighten you if you don't live near mountains.  But the bacteria that causes this disease is "remarkably common in the water and in the environment," according to an infectious disease doctor.  You could contract it tomorrow.
We are the most technologically-advanced society in history, by far, but this week's tropical storm proved that we can do nothing to stop nature.  Our culture applauds self-reliance, but there are events that prove our need for Someone greater than ourselves.
Bacteria are not the only "flesh-eating" threat we face.  According to tradition, David wrote Psalm 27 when his son Absalom led a rebellion that threatened his kingdom and his life.  How did he respond?  "When evil men advance me to devour my flesh, when my enemies and my foes attack me, they will stumble and fall" (v. 2).  How could he be so sure?  Because he trusted the One whose power is greater than any problem: "The Lord is my light and my salvation–whom shall I fear?  The Lord is the stronghold of my life–of whom shall I be afraid?" (v. 1).
Who, indeed?
Unless otherwise noted, all Scripture quotations are from the ESV®️ Bible (The Holy Bible, English Standard Version®️), copyright ©️ 2001 by Crossway, a publishing ministry of Good News Publishers. Used by permission. All rights reserved. The ESV text may not be quoted in any publication made available to the public by a Creative Commons license. The ESV may not be translated in whole or in part into any other language.