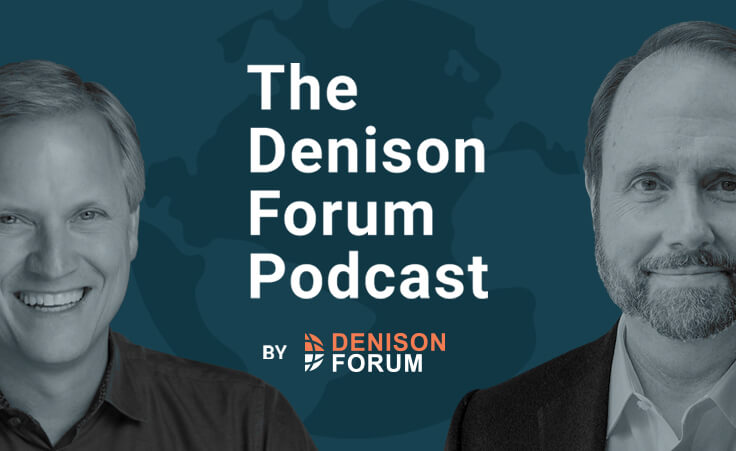 Summary: Kerby Anderson, Dr. Jim Denison, and Dr. Mark Turman discuss the state of culture post-pandemic, our economic future, freedom of speech and religion, how to be involved in politics, and how God is redeeming the darkness overshadowing our culture.
Show notes: Kerby Anderson, Dr. Jim Denison, and Dr. Mark Turman discuss several trends of decline in American culture. While people are calling our modern reality normal, it's really abnormal. They begin by considering the pandemic, the effects it has had on our culture, and several sociological trends that currently define America (6:55). They discuss how mRNA vaccines could revolutionize medicine, but how we can't put our entire trust in scientists (17:23). They look into some positive news in the midst of what feels like lots of bad news, how God is redeeming technology and how we can be a light in the dark world right now (19:13). They consider the sanctions against Russia and their repercussions (24:23). Dr. Denison talks more about the "post-truth" state of our culture, and they consider why religious liberty cases are so important in the face of LGBTQ issues (31:00). They then delve into how Christians should be involved in politics, how we can do good in it, how to handle Trump, and how we shouldn't allow our involvement with politics to interfere with the gospel (42:23).
Resources and further reading:
About the hosts 
Jim Denison, Ph.D., is an author, speaker, and the CEO of Denison Ministries, which is transforming 6.8 million lives through meaningful digital content. 
Dr. Mark Turman is the executive director of Denison Forum. He received his DMin from Truett at Baylor and previously served as lead pastor of Crosspoint Church. 
About the guest 
Kerby Anderson is a cultural apologist and serves as host of "Point of View" (USA Radio Network) and as president of Probe Ministries. He holds a Master's degree from Yale and Georgetown University. He is also the author of numerous books.
Unless otherwise noted, all Scripture quotations are from the ESV®️ Bible (The Holy Bible, English Standard Version®️), copyright ©️ 2001 by Crossway, a publishing ministry of Good News Publishers. Used by permission. All rights reserved. The ESV text may not be quoted in any publication made available to the public by a Creative Commons license. The ESV may not be translated in whole or in part into any other language.