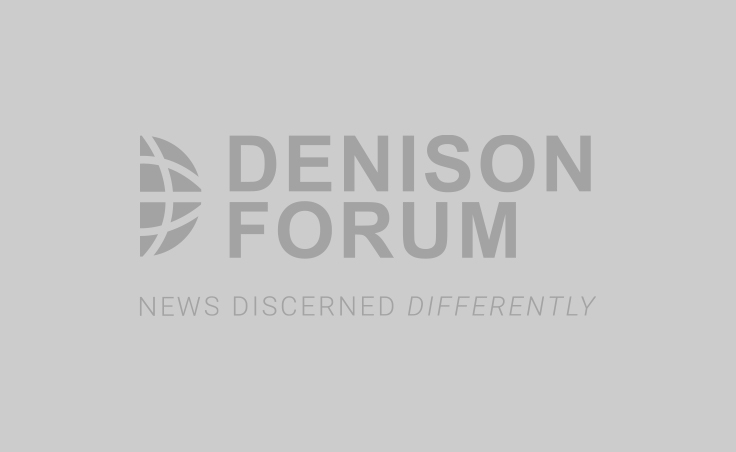 I spent nine years at Southwestern Seminary in Ft. Worth, Texas, as a student and then a faculty member. I don't remember a single moment in a single class that prepared me to lead a church in a pandemic while forced to do nearly everything online.
And yet, nearly everything I experienced from faculty mentors during those years did prepare me to lead in these days, just in ways these mentors could never have imagined.
When I graduated with my PhD in 1989, high tech involved a Zenith laptop with a twenty-megabyte hard drive and a daisy-wheel printer. (Many of you have no idea what I'm talking about.)
But, as antiquated as that sounds today, it was innovatively cutting-edge in the day. And it was our seminary president, Dr. Russell Dilday, and my faculty advisors who strongly urged me to make such an investment in my academic ministry.
Now I am following their example in using innovative technology for our day to reach people I could not reach otherwise. You are doing the same.
God has prepared you for these days
These are disruptive days beyond compare in my lifetime, but I watched faculty members deal with the loss of their spouses and children while remaining faithful to the Lord and their calling.
These are days of loneliness and discouragement, but I watched faculty colleagues focus on demanding and isolated academic disciplines with little reward except that of a few fellow scholars and their Father in heaven.
These are challenging days financially as we face what some are calling the worst economic crisis since the Great Depression. But I watched seminary students with almost no means study and serve with joyful hearts and complete dependence on the Lord's faithfulness.
All this to say, God has prepared us for what he is now asking us to do.
We may feel unready for these unprecedented days, but, in all the ways that matter most, God has equipped us for the call of the moment.
When Paul was learning Greek philosophy as a student in Tarsus, I doubt he knew he would one day quote Greek philosophers in Athens (Acts 17:28). When Matthew was learning professional transcription as a tax collector, he could not have known that one day he could record the Sermon on the Mount and four other extended teaching narratives from Jesus.
God equips those he calls, in that order.
Being led to lead
Now it's up to us to continue to follow the One who has led us this far.
As we seek his face in our personal spiritual lives and serve him faithfully, others will be inspired to follow his leading through our work.
In Acts 16, after Paul received his Macedonian vision, Luke records that "immediately we sought to go on into Macedonia, concluding that God had called us to preach the gospel to them" (v. 10). Only Paul saw the vision, but everyone else trusted his vision.
If we are faithful to the One who has been faithful to us, in years to come others will reflect on our lives and leadership in these days as examples that prepared them for what they are now doing in the kingdom. And they will pay forward what they are receiving from us, even as we are paying forward what we have received from others.
As the song says, "He didn't bring us this far to leave us."