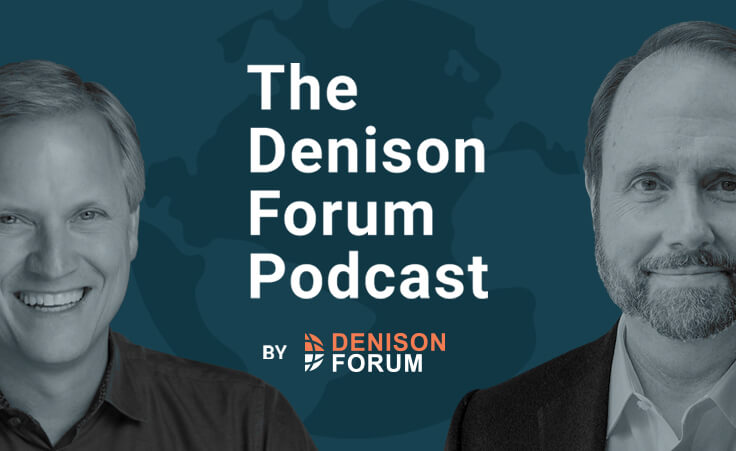 Summary: Dr. Mark Turman and Dr. Jim Denison discuss the differences between patriotism and nationalism, why Christians should be good citizens, what role nationalism plays in the war in Ukraine, and how to avoid echo chambers.
Show notes: Dr. Mark Turman and Dr. Jim Denison discuss Jesus' trial at the crucifixion and how politics played into the crucifixion (0:39). Dr. Denison then helps the audience understand the difference between patriotism and nationalism and why their definitions are so important (6:03). They discuss how Christians should be good citizens while still giving their ultimate allegiance to Christ and why modern expressions of nationalism over patriotism are misplaced. They then consider how nationalism might play a role in the Russian and Ukrainian war (14:07). Social media plays a massive role in the discussion about patriotism in today's America. Dr. Denison and Dr. Turman give practical advice on how to get a wide range of sources to avoid echo chambers, reflecting on long-gone journalistic standards (20:20). They close by reflecting on taxes and the biblical idea that Christians can be good citizens and patriots without being nationalists (39:02).
P.S. Jim's most pivotal book to date, The Coming Tsunami, is now available on Kindle, hardcover, and Audible.
Resources and further reading:
About the hosts
Jim Denison, Ph.D., is an author, speaker, and the CEO of Denison Ministries, which is transforming 6.8 million lives through meaningful digital content.
Dr. Mark Turman is the executive director of Denison Forum. He received his DMin from Truett at Baylor and previously served as lead pastor of Crosspoint Church.