Together, we can be part of the Fifth Great Awakening as we "make disciples of all nations" (Matthew 28:19) to the glory of God.
If you would prefer to mail your donation to us, please send your donation by check to:

Denison Forum on Truth and Culture
17304 Preston Rd
Suite 1060
Dallas, TX 75252-5618

To make changes to your existing donations, please call us at 214-705-3710
Denison Forum on Truth and Culture is a non-profit ministry and is operated exclusively for charitable purposes within the meaning of section 501(c)(3) of the Internal Revenue Service Code. All contributions to the Denison Forum on Truth and Culture are income tax deductible. Supporters will receive an acknowledgement receipt from the Denison Forum on Truth and Culture.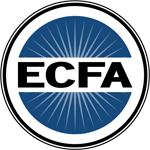 Denison Ministries is a member of the Evangelical Council for Financial Accountability (ECFA). Membership in the ECFA is your assurance that Denison Ministries adheres to the highest standards of financial stewardship and ethical practices.
Other Ways To Help
First, please pray for us. Ask God to guide us as we seek the most strategic and effective ways to fulfill our mission. Pray that he would provide the resources we need to answer his call. We know that his work is done "not by might nor by power, but by my Spirit" (Zechariah 4:6).
Second, help us reach the people you know. Invite them to subscribe to Dr. Denison's Cultural Commentary. Talk with us about ways to connect with your colleagues and friends through public events and Internet resources. When he met Christ, "the first thing Andrew did was to find his brother Simon and tell him, 'We have found the Messiah' (that is, the Christ). And he brought him to Jesus" (John 1:41-42). Who might be your Simon Peter?